Home / Documents / The Oklahoman, December 20, 1964 - Museum in the Mill
The Oklahoman, December 20, 1964 - Museum in the Mill
This article is from The Oklahoman newspaper on December 20, 1964.
Museum in the Mill

Plans have been launched in Elk City for a "Shortgrass" Country Museum. designed to "exhibit our western Oklahoma story and the evolution of this territory." First step toward this goal has been the organization of trust, through which an acre of land and a 6,000-square-foot building will be purchased.

Museum property is adjacent to Elk City's 75-acre park, on U. S. 66 (Interstate 40). Formal opening should
be sometime in 1965, say boosters. Promoting the venture is a group of civic leaders, in cooperation with city officials and the Elk City Chamber of Commerce.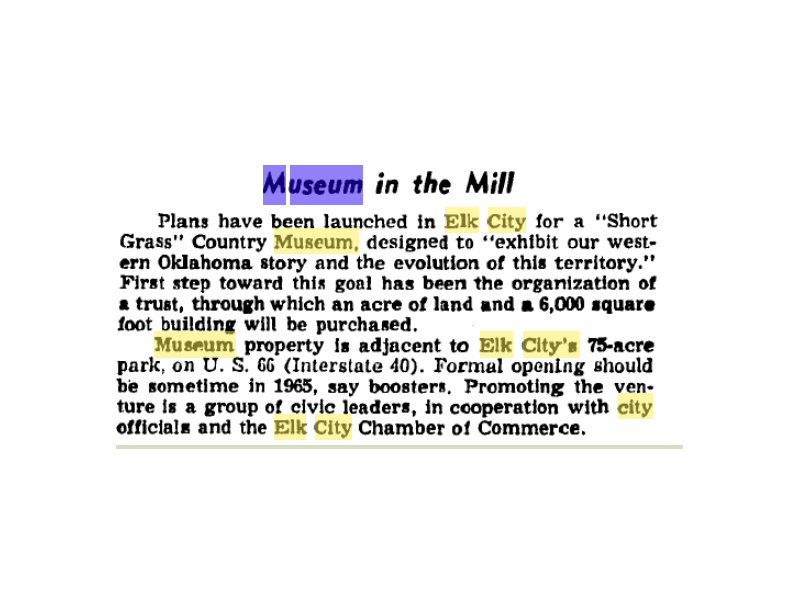 More Previews
File Type

png

File Size

100 KB

Download

1

Views

21

File Count

1

Version
Create Date

October 11, 2022

Last Updated

October 12, 2022